Turnaround hood (heating + ventilation) – Model SA 34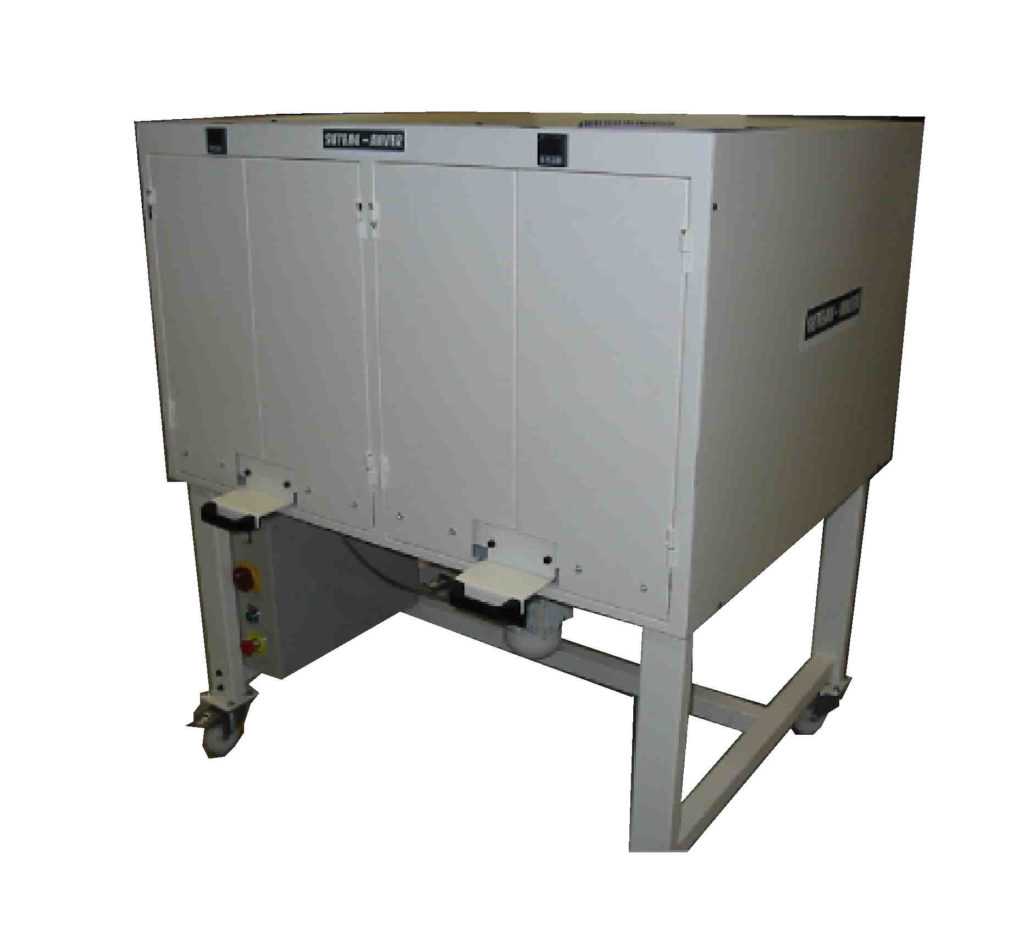 Design and manufacture by SUTEAU-ANVER, this model of cabinet is different of the model SA 48/2, this one was developed for an accurate request of leather workers.
This cabinet is intented for heating or drying of pieces lay flat or complete luggage for example for turnaround or folding of these ones without humidification.
A centrifugal fan allows to obtain 2 heating areas regulated with electronic temperature regulators.
Technical features
One sheet metal cabinet painted with thermal protection outdoors
One cabinet with 2 doors and 2 sliding trays on ball slides
One adjustable frame with 4 swivel castors which 2 are locking
Options
Size on request
Electric pneumatic sticks fitted
Available versions