Humidification cabinet (heating + steam + ventilation) – Model SA 48/2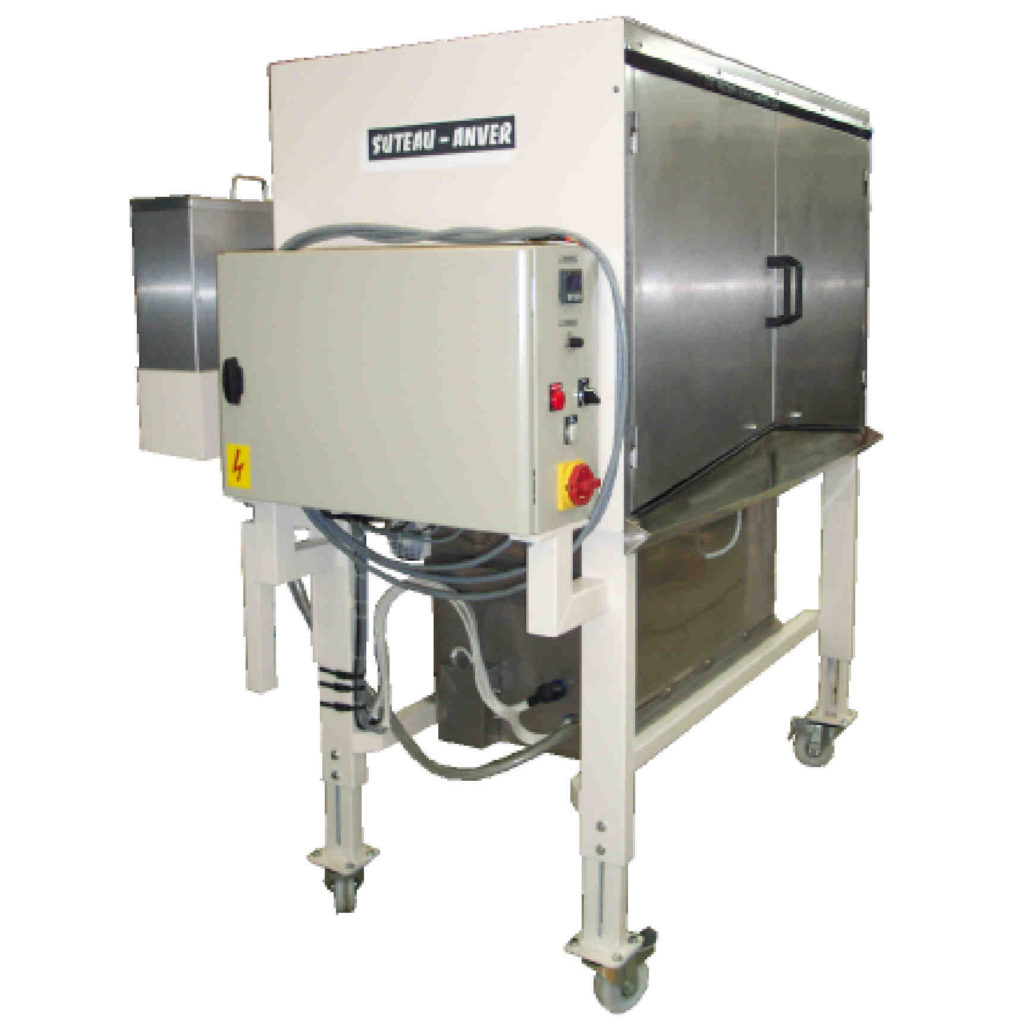 Design and manufacture by SUTEAU-ANVER, this cabinet was developed for accurate request of leather workers.
The cabinet is intended for humidification of pieces lay flat or complete luggage for example, for turnaround or folding of these ones.
The production of hot air and steam in spreading is made through a battery of air resistance and 2 thermodivers resistance in a water tank at a constant level. The mixing spreading is ensured by a stainless fan.
The air temperature and the quantity of steam can be adjusted electronically and the steam production can be inhibited.
The set is fully stainless, insulated, and covered with an outer casing painted sheet metal.
Stainless tank of 20 liters, height adjustment of the machine and 4 braked castors.
Technical features
Version 1 : 4 shelves 800×600 mm
Version 2 : 8 shelves 400×600 mm with central separation
Options
Size on request
Shelves stainless teflon (4 ou 8)
Electric pneumatic sticks fitted
Slatted curtain (width strips 100 mm)
Air curtain
Hygrometric display (analogical)
Available versions
Version 1 : 4 shelves 800×600 mm
Version 2 : 8 shelves 400×600 mm with central separation