Spare parts for industrial machinery
A centralised spare parts store to deal with urgent requests
To be able to supply everything our customers need, both in France and abroad, Suteau-Anver has a centralized spare parts store where over 20,000 items are held for our machines, as well as for those of our partners whose distribution we manage in France.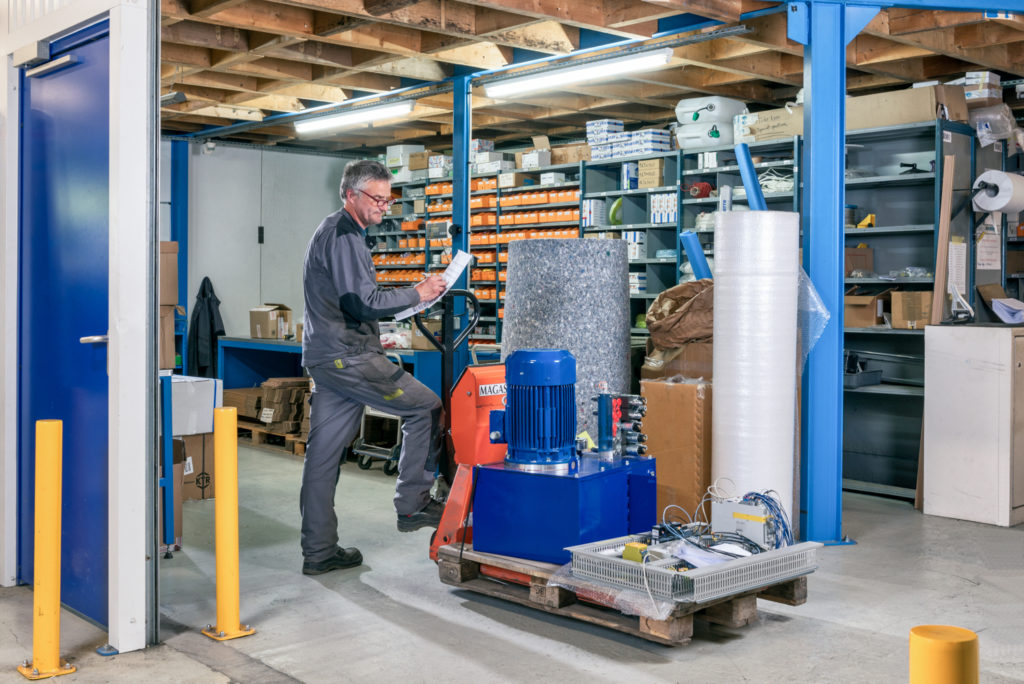 Our store managers are the people to contact if you need any parts. To order your part(s), it couldn't be simpler. Just make sure you have the following information:
The brand and model of the machine in question
The machine's serial number
The reference for the spare part(s) listed in our catalogue which you should have (or, failing that, a photo of the part(s) you want)
Once an order is received, the parts are usually dispatched on the same day so that they are delivered within 24 to 48 hours.
The machine brands for which we can supply you with spare parts and consumables are listed below. If you have any queries, please do not hesitate to contact us.
Contacts