Industrial machinery manufacturer
Machines to work with industrial flexible materials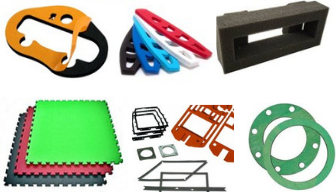 Suteau-Anver originally started out crafting leather, drawing upon this to develop its experience with semi-rigid and flexible materials. Suteau-Anver has managed to broaden its know-how and develop a wide range of machinery that can cater for your requirements converting these materials.
Whether for packaging, the automobile or aeronautics industries, customized cutting, composite cutting, gasket cutting, furnishings or floor coverings, Suteau-Anver is firmly committed to always being there to listen to its customers and support them. Our role and objectives are to provide you with a personalized response so we always meet your demands.
Our machines are designed to work with materials such as:
Leather
Textiles
Cardboard
Rubber
Composites
Foam
Gaskets
EPDM,
Technical textiles
PVC
Floor coverings
Fitted carpeting
Lino
Glass and rock wool
Phonic and thermal insulation materials.
In general, we cover all flexible and semi-rigid materials.
As a 100% integrated manufacturer, Suteau-Anver is a reliable partner for your future investments.
From technical consultation to the machine's design, and manufacture – including assembly and testing in our workshops, delivery, installation, training and commissioning – when it comes to designing your future production tool, Suteau-Anver is a true partner.
Our sales team is always available to discuss your project with you.
Our Machines