History
Over 70 years experience designing and manufacturing machines for the flexible materials sector
Founded in 1947, SUTEAU-ANVER started off as a family firm that grew out of a sewing machine repair workshop before starting to design small equipment to improve certain manufacturing processes in footwear engineering, footwear being at that time a strongly established product in the Mauges region in France.
1972: the company found a market for its quilting machine in the textile industry.
1993: SUTEAU-ANVER continued to expand by building and trading machines for the footwear industry. By providing an after-sales service with maintenance technicians and by opening a spare parts store, the company could quickly sort out any customer breakdowns.
The company then gradually diversified its areas of business by gearing itself to more profitable sectors such as luxury leather goods and the flexible materials sector. A key turning point came with the design and production of complete, automated production lines to convert flexible materials… a range of hydraulic and mechanical cutting presses and specialist machinery.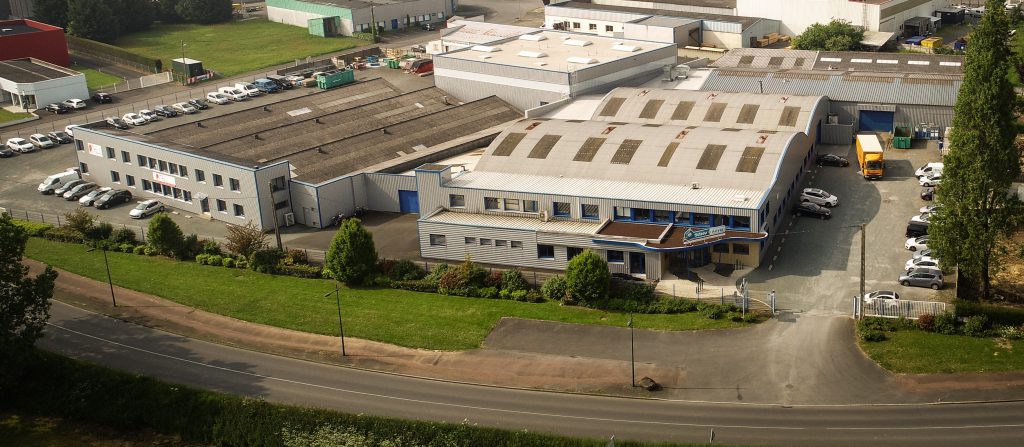 2000: by starting to establish close ties with agents in Germany, Spain, Benelux and Austria, the company now started to set its sights on Europe.
2005: still focussed on diversifying its markets and increasing turnover, SUTEAU-ANVER set up a new structure that specializes in manufacturing machines for the food processing industry – Ouest Agro Technologie (OAT – a 100% SUTEAU-ANVER subsidiary).
2009: David RIBAULT – who had been working for the company since 1990 – became Chairman and Managing Director of SUTEAU-ANVER, following in the footsteps of Marcel SUTEAU who founded the company and his son André.
2016: the company carried out extensive building work to refurbish and expand its premises (assembly workshop extension, new administrative offices, a showroom was opened, etc.)
2017: Houlet was integrated into SUTEAU-ANVER which took over all Houlet's business activities, its sales offices and workforce. The aim in acquiring the company was to expand SUTEAU-ANVER's range of machines and strengthen its presence in the market, both in sales and technology.