Pneumatic eyeletting/rivetting machine – Model SPS 404 PNA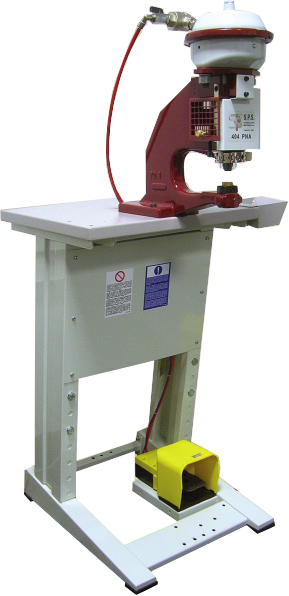 SUTEAU-ANVER, as a complement to the PMC160 range, integrates the full range of the company SPS, who produces machines for fixing :
Ornaments
Metallic articles (eyelets, rivets, hooks, snaps etc)
Plastics articles, crystals or other.
The range start from manual machines by hand operator or by treadle, with placement of articles by hand, until machines full automatic and programmable.
The company SPS is designer and manufacturer of theses machines since 40 years and we stay at your entire disposal for any request on standard or special machine.
Technical features
Options
Available versions