Machine to apply accessories / riveting / crimping / perforating – Model PMC ELECTRIC and PMC PNEUMATIC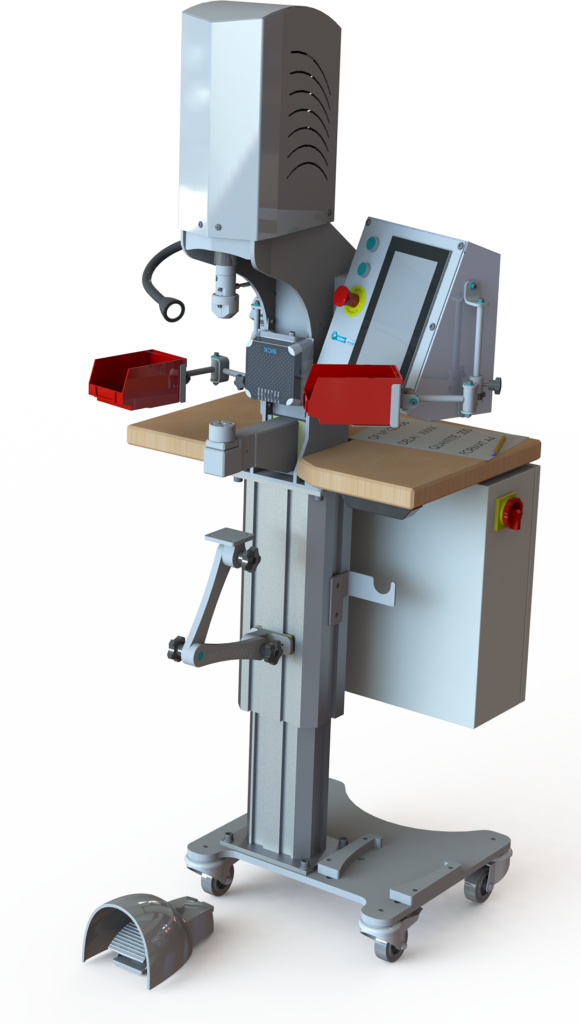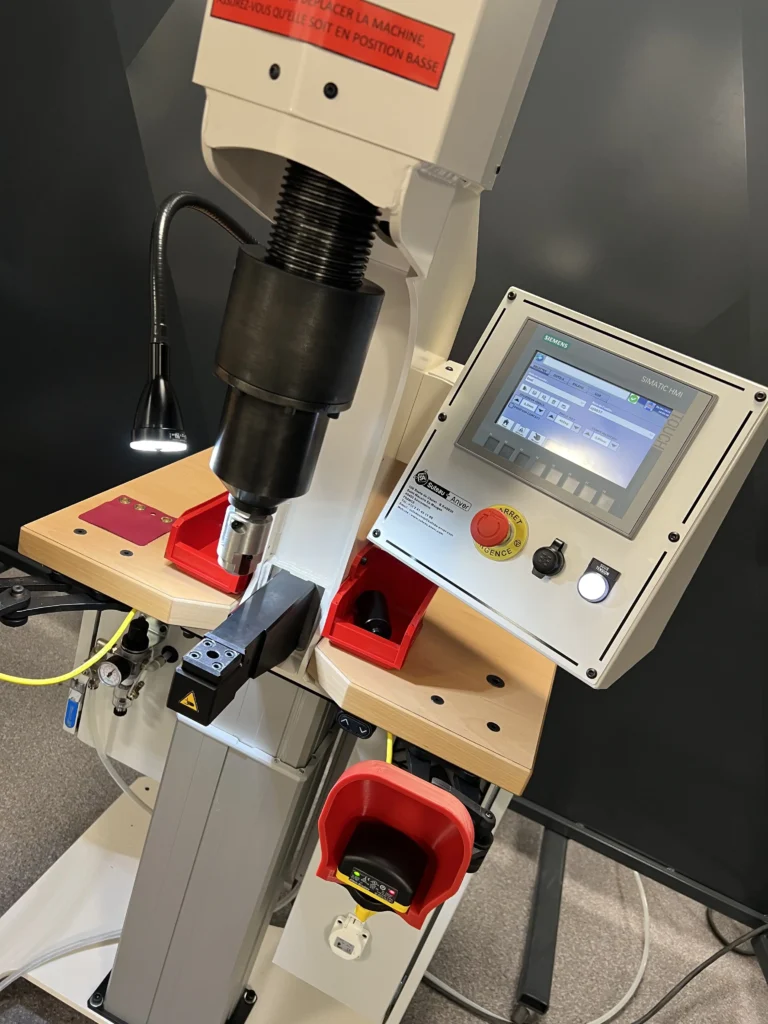 This machine is designed and manufactued by SUTEAU-ANVER specially realized for leather goods industry.
Electrical or pneumatic versions
Its developpement has integrated the strenght of materials and ability to ensure a crinping always identic, ergonomics, safety and confort for your operators.
Its versatility enables it to perform a wide variety of operations necessary for assembling the components of a bag, or luggage.
Perforating of various holes from 1,2 mm to 17 mm for eyelettings
Pointing to see markers before assembly
Accessories applying for leather goods (loops, eyelets, rivets, locks, logo etc. )
Plates riveting "Brand manufacturer".
These operations will be prepared in our factory by our technicians dedicated to the leather goods, and delivered "turnkey" with tools and tested with your pieces before shipment.
The machine is manufactured with modules that you choose to get your final machine
Options
Options are added to customize your working tool according to the operation you realize
Available versions
Electrical machine PMC ELITE
Pneumatic machine PMC 160
Pneumatic machine PMC 600