Vertical drying oven for belts – Type SM 9043N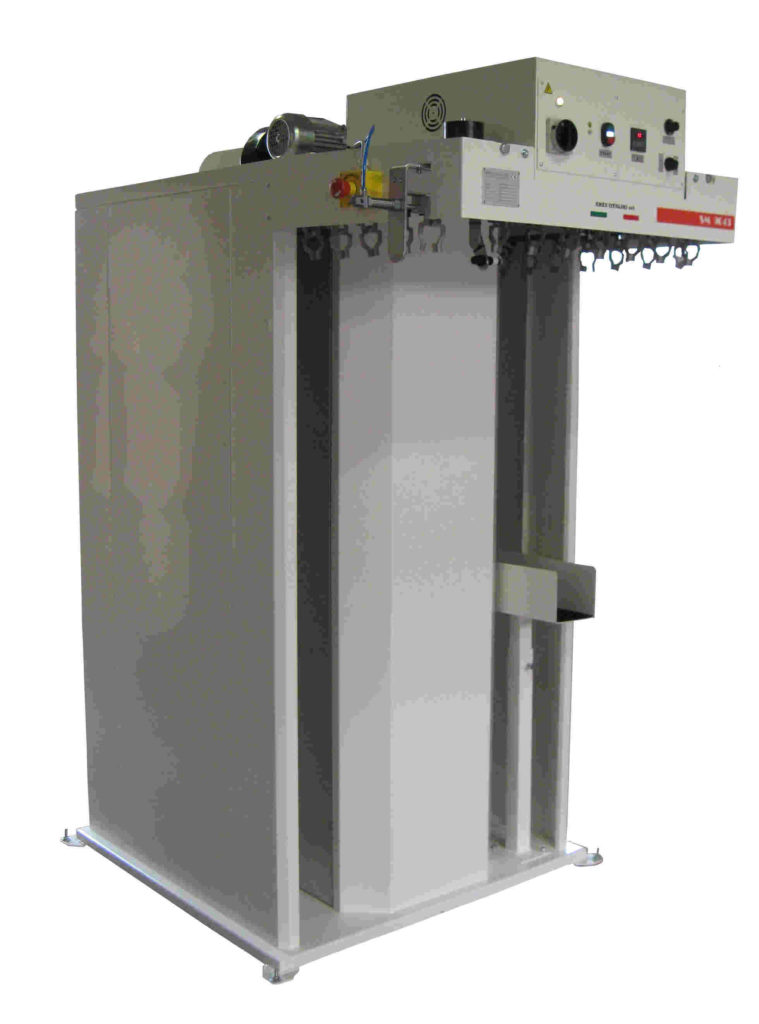 The company ARES is our supplier for the brands ARES / SM-ZANETTI for more than 30 years.
A partnership has developed between our 2 companies and SUTEAU-ANVER is the exclusive distibutor in France of these machines, including the drying oven for belts and bag shoulder straps above.
We are able to advise you on the choice and options of these machines, to provide you the complete range and ensure you a setting on production customized by technicians trained to your trade.
Technical features
Vertical drying oven for drying dyed edges, fitted with 49 stations for an automatic using
Temperature and stroke adjustment
Distance between 2 stations : 105 mm
Working height of the items to be dried : 1450 mm
ECOPOWER system for an ecological energy management
Options
Color RAL9001
Machine with an automatic loading
Height loading on request
Opening doors in additional
A wide range of ARES / SM / ZANETTI spare parts is available and in stock.
Don't hesitate to contact our spare parts department to the following email : achats@suteau-anver.com 
Available versions