Manual coloring bench / vice – Model SA 500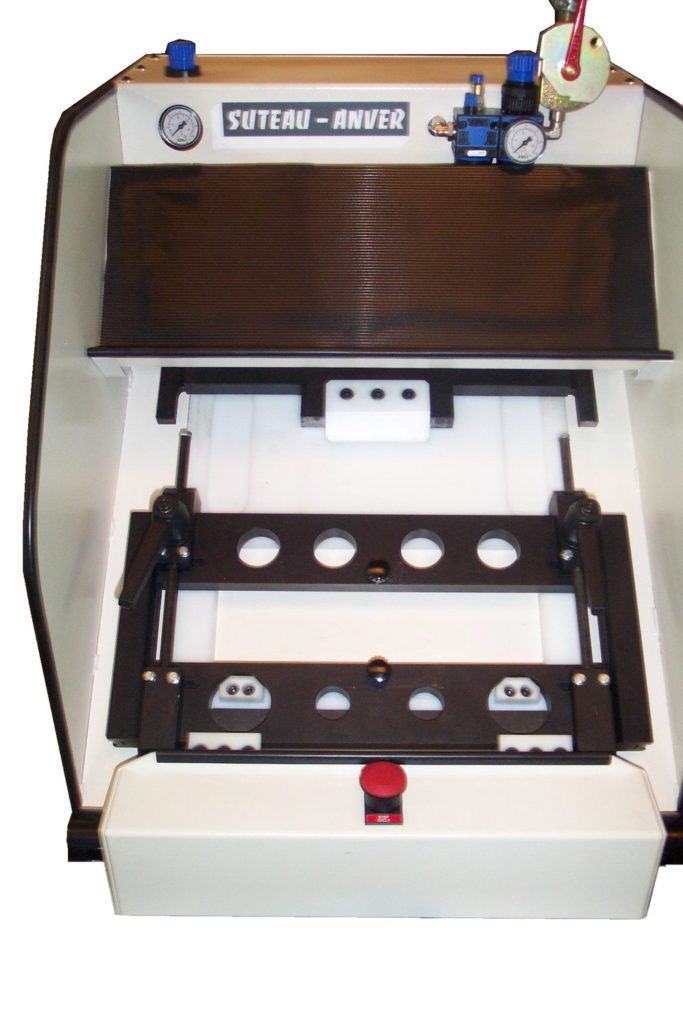 Specially studied in partnership with our leather manufacturer customer, this removable coloring vice SUTEAU-ANVER with its versions, is designed to realize finishing operations.
It is located on any table and allows your coloring technicians to have on a small area all the means necessary for their coloring operations.
Technical features
One finishing set tilted, placed on a table
2 Adjustable pneumatic cylinders for pressure and speed closing of the removable vice
Bimanual safety
1 Removable clamping vice model SA 502
Length 500 mm
Useful length 420 mm
Useful heigth 120 mm
Clamping width from 20 to 60 mm for asymmetrical shapes
1 Additional removable clamping vice model SA 502
2 Vice support SA 501, placed on table including :

1 Support with front and rear stops
2 Transport handles
Options
SA 1500 for a useful length of 1320 mm
A wide range of spare parts is also available and in stock.
Don't hesitate to contact our spare parts department to the following email : achats@suteau-anver.com
Available versions