Laboratory thermocompression press – Model PV 40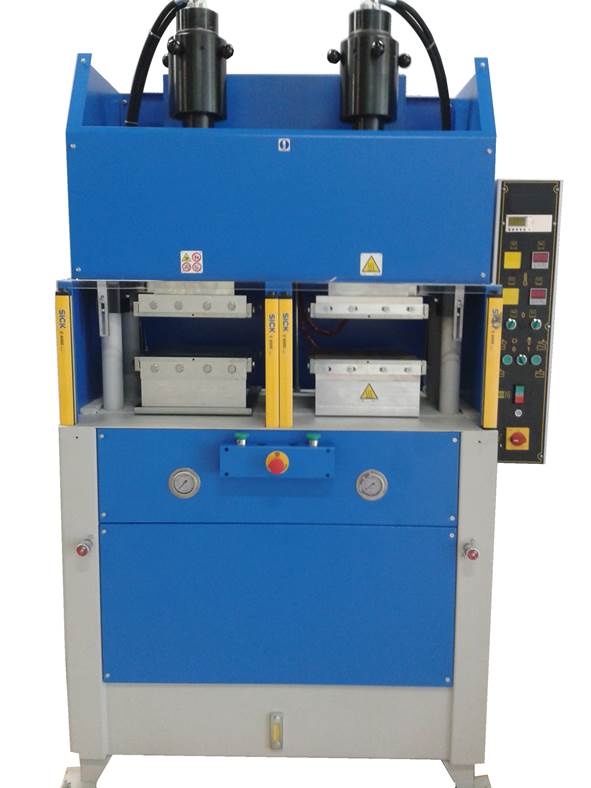 This laboratory thermocompression press is ideal for carrying your tests and producing promotional material for your customers.
With 40 tonnes power over both stations, the press combines a heating station with a cooling station. The mechanical stops that guarantee accuracy of thickness for your finished parts are built into the 2 hydraulic push rams.
The work cycle is automatic and can be programmed (temperature/positioning time).
Technical features
Power 40 tons or other on request
Working area 400×300 mm or on request
Daylight 200 mm
Stroke 125 mm or on request
Heating 200°
Cooling
Dimensions : width 1200 mm – height 2040 mm – depth 1000 mm
Options
Available versions