Sole attaching press – Model SA PASM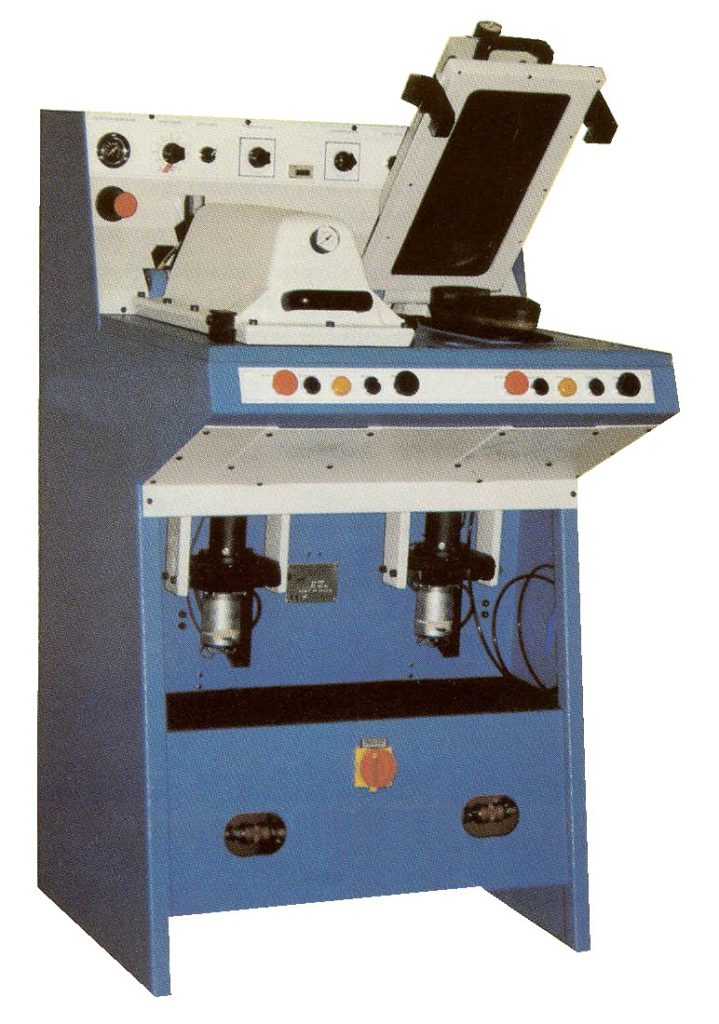 Designed and manufactured by SUTEAU-ANVER, this model of sole attaching press SA PASM with 2 stations.
It is specially designed for the KNEIPP and GOODYEAR manufacturing. This machine allows a perfect soles welding on all productions shoes :
Sandals
Court-shoes
Boots
Slippers
Etc.
On request, a quickly interchangeable support for a working range from size 16 to 48.
Technical features
Microprocessor equipment with automatic program for shoe and semi-automatic for boots and special working.
Operator safety and welding quality.
Speed program with retractation of the membrane by vacuum avoiding the sole moving before the pressing. Membrane inflation in less than one second.
Adjustable and accurate temporization of the pressing time.
Adjustment height of the powered slang.
Choice between 2 rubber membrane, resistance of first quality "anti-staining".
– Standard normal membrane
– Membrane with reinforced bottom "double thickness" for leather soles, court-shoes, sandals, avoiding planimetric deformation of the sole relative to the lasting straps. The running is fully dissociated allowing the replacement of a membrane without stopping the machine, the replacement is quick and easy.
Width : 81 cm
Depth : 88 cm
Height : 140 cm
Net weight : 305 Kgs
Air consumption by cycle of 6 bars : around 48 Liters
Options
A wide range of spare parts is also available and in stock.
Don't hesitate to contact our spare parts department to the following email : achats@suteau-anver.com
Available versions