Marking / Stamping / Cutting / Overcutting machine – Model ST 90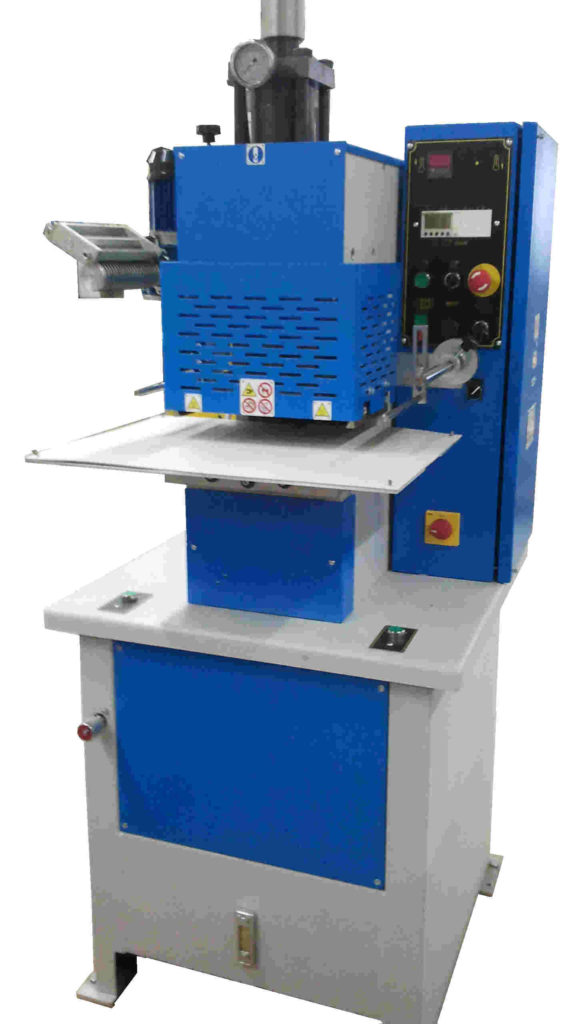 This hydraulic press is a very versatile machine with a power of 10 Tons, enabling it to perform cutting, overcutting and stamping with great accuracy due to the robustness of his swan-neek. His mechanical stop allowing to control precisely the depth of the cutting and stamping, is integrated in the pressure hydraulic cylinder.
The material cutting is realized on polypropylene, on aluminium or on steel.
The working cycle is automatic and programmable (temperature, fitting time, advance staming tape).
Available with an inward or lateral table according to your needs.
Technical features :
Power 10 tons
Working area 300×200 mm
Opening 80 mm
Stroke 80 mm
Heating 200°
With or without advance foil stamping tape
Inward automatic carriage for templates indexing.
 Options available :
The setting up of a safe inductive sensor to validated the inward point of the plate.
This sensor allows that the ZERO point still the same.
Flap holder-buttons // 2 lateral flaps // system dovetail tool-holder.
Air jet system for ejecting the parts.
Front guard with pneumatic opening
Other models on request
Available versions