HOT MELT gluing machine – Model HM 03 TD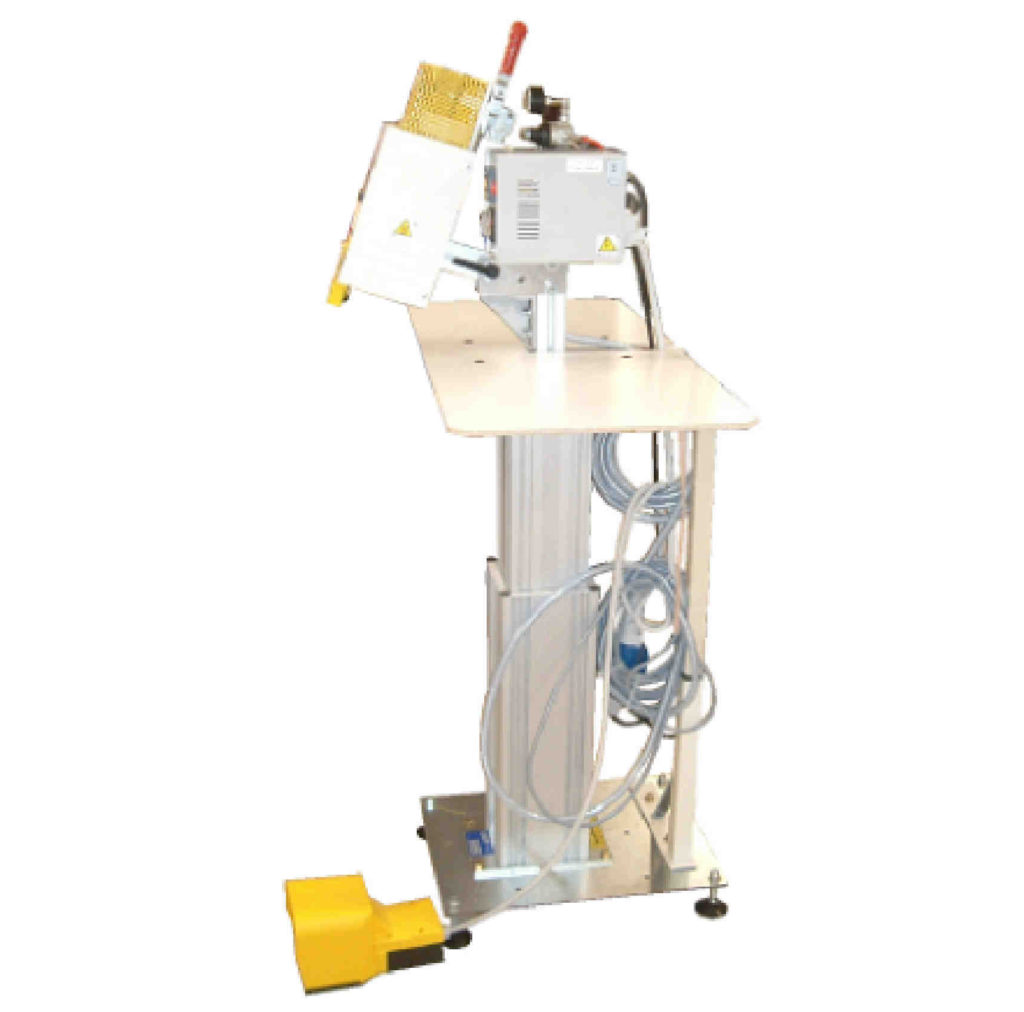 SUTEAU-ANVER, distributor of OMAV equipments including the hot melt gluing machine model HM03TD above, is able to advises you on the choice and options of these machines, to provide you the complete range and ensure you a setting on production customized by technicians trained to your trade.
This machine is made to fix thread after stitching and assembly inside luggages, bags, etc.

Technical features
Hot melt gluing distributor (maxi 150 °C)
Tank under pressure with regulating and time removal
With control of the nozzle opening by treadle
Safe post
Options available
Electric telescopic stand
Hinged arm on GWS stand (vertical stand not included)
Hinged arm on GWS stand with vertical stand
Gluing nozzle line of 4 mm
Color RAL 9001
A wide range of OMAV spare parts is available and in stock.
N'hésitez pas à contacter notre service pièces détachées à l'adresse email suivante : achats@suteau-anver.com
Available versions