Edge bevelling machine – Model RCB BAG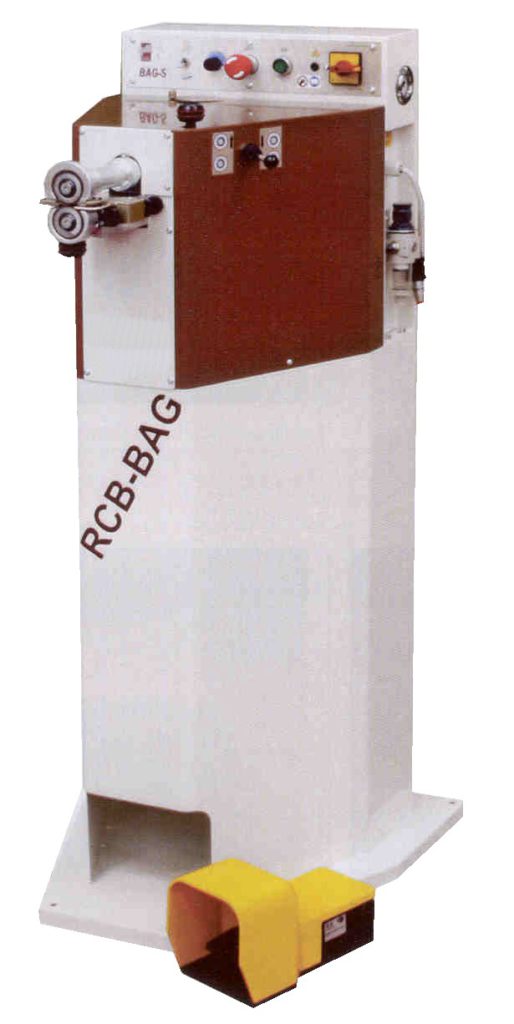 The company GALLI is a privileged partner for several decades.
SUTEAU-ANVER, distributor of GALLI equipments including the edge bevelling machine model RCB BAG above, is able to advice you on the choice and options of these machines, to provide you the complete range and ensure you a setting on production customized by technicians trained to your trade.
Technical features
Machine dedicated to bevel edge for saddlery and luggage.
Speed inverter for the transport by rollers.
One knife provide with the machine suitable for your production.
Control by treadle or automatically.
Options available
Device to bevel handles with table
AFL S Sharpening device for knife
 Set for groove
The depth of the groove and the width from the edge of the material is adjustable
One or two grooves available
With table included
A wide range of GALLI spare parts is available and in stock.
Don't hesitate to contact our spare parts department to the following email : achats@suteau-anver.com 
Available versions