Computerized skiving machine to skive leather – Model SS20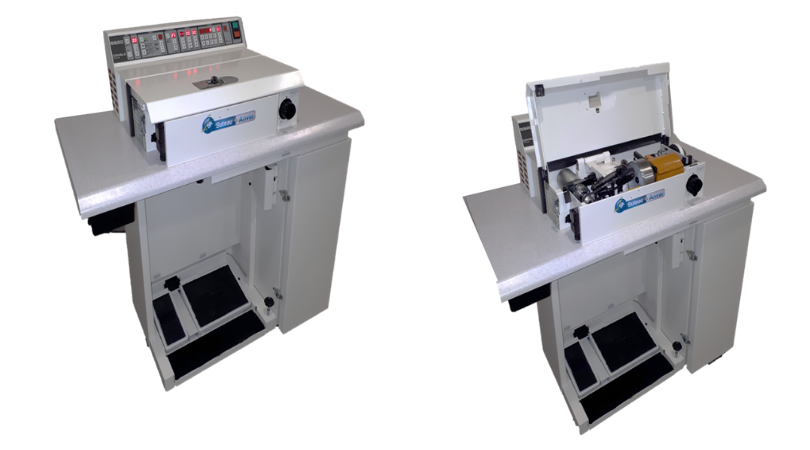 The model SS 20 is born from the accurate application of modern mechanical and electronic technology. It represents a major departure from the traditional skiving machine. Fully computerized and automated, this machine meets perfectly the needs of today's current skiving.
Machine dedicated to skive soft materials in one thickness.
Business fields :
Synthetic
Textile
Leather
Foams
Plastics
Felt
Rubber
Etc.
In the manufacturing sector :
Footwear industry
Leather goods industry
Upholstery
Clothing
Technical features
Automatic knife sharpening (time and frequency)
Automatic dressing grindstone (time and frequency)
Knife micrometric positioning
Continuous or variable speed loading programmable
Skiving width programmable
Skiving thickness programmable
Skiving angle programmable
800 programs storable
Options
Safety kit for upper opening cover
A wide range of knives, guides and spare parts is also available and in stock.
Don't hesitate to contact our spare parts department to the following email :  achats@suteau-anver.com
Available versions