Cold or hot manual folding machine – Models 950/350 and 550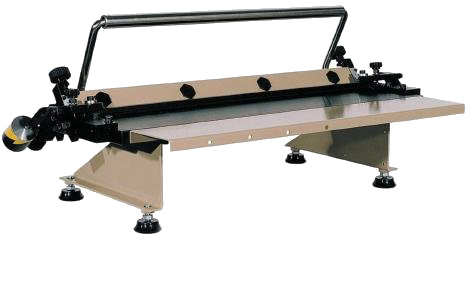 The company ARES is our supplier for the brands ARES / SM-ZANETTI for more than 30 years.
A partnership has developed between our 2 companies and SUTEAU-ANVER is the exclusive distributor in France of these machines, including the folding machine model 950M above.
We are able to advise you on the choice and options of these machines, to provide you the complete range and ensure you a setting on production customized by technicians trained to your trade.
Technical features for models 950/550 and 950/350 :
Manual and automatic folding machine
Available in 2 versions (old generation with more adjustment possibilities and current)
Useful width : 350 mm * 550 mm * 800 mm
Machine placed on a table or stand
Size 350 mm * 550 mm (manual machine)
Options available
Color RAL 9001
Automatic machine
Width 800 mm
Locking open positions by handle
A wide range of ARES / SM / ZANETTI spare parts is available and in stock.
Don't hesitate to contact our spare parts department to the following email : achats@suteau-anver.com 
Available versions