Cold or hot linear folding machine – Models 450 / 600 R/RC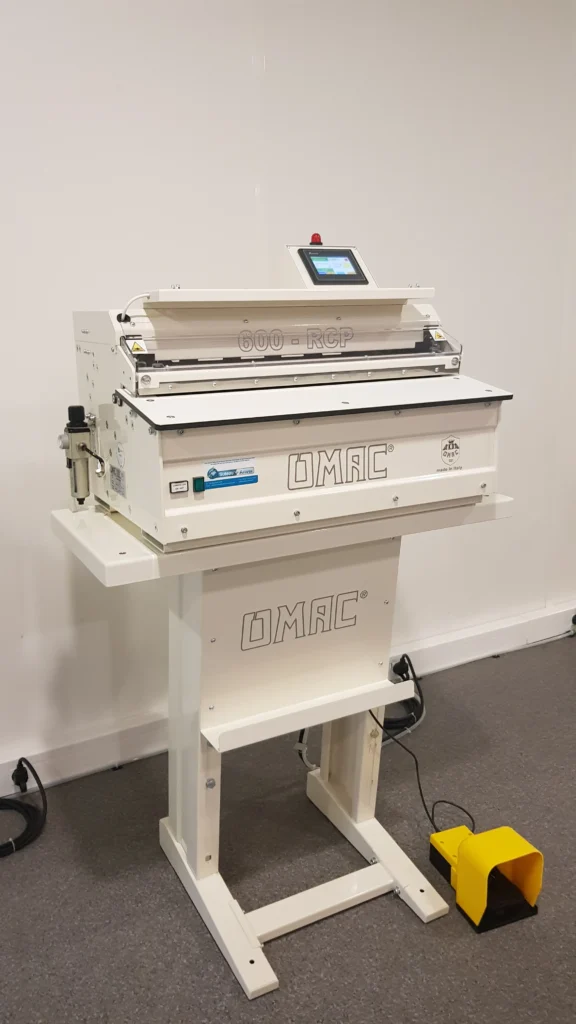 The company OMAC is a privileged partner for several decades.
SUTEAU-ANVER, distributor of OMAC equipments including the automatic linear folding machine. We are able to advice you on the choice and options of these machines, to provide you the complete range and ensure you a setting on production customized by technicians trained to your trade.
The machine is dedicated to fold automatically in cold or in hot straight parts, on :
Wallets
Chequebooks
Diaries
Etc.
You have also the possibility to make simultaneously a thread (hot) or particular drawings with a special rule.
Technical features for models 450R / 450RC / 600R / 600RC
Cold or hot
Maximum useful width 450 or 600 mm
Temperature from 0° to 100°
Pressure time from 0,3 to 10 seconds
Thickness from 0,1 to 2 mm
Edge from 4 to 10 mm on machine 450 and from 4 to 15 mm on machine 600
Machine placed on table
Options available
Lighting
Color RAL 9001
Special rule
A wide range of OMAC spare parts is available and in stock.
Don't hesitate to contact our spare parts department to the following email : achats@suteau-anver.com
Available versions