Unstacker & prehension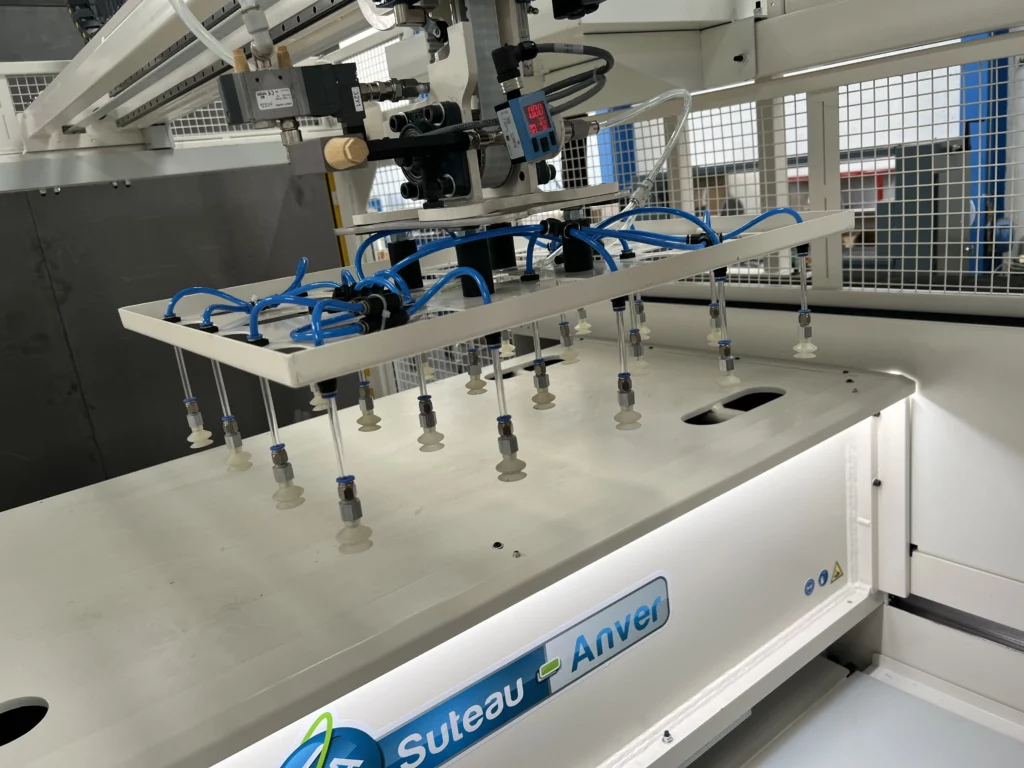 Prehensile
The feeding is made by a prehensile with suction pads or needles which take the sheets one by one and put them on the press belt.
The line of the sheets on the pallet will define the line of the sheets during the feeding.
The feeding capacity is about 4 sheets per minute.
The prehensile move up and down the suction pads by pneumatic cylinder and move in a horizontal way by electrical motorization.