Cutting / marking laser – DEKO LASER 90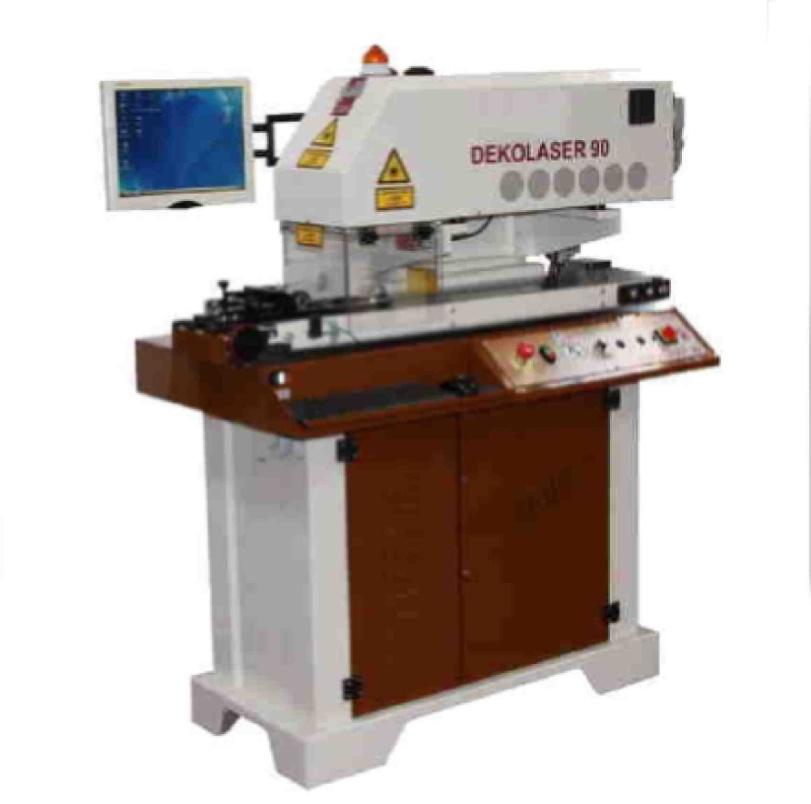 This latest generation of laser machine is the best machine made of the market today in terms of decoration for belts manufacturers for example. A choice of unlinited creative possiblilities opens up important apportunities for users of this tool.
The working area 130×130 mm is reproduced on the length you want in continuous, loading and un loading systems can automated your production. Your operator supervises and readjusts only the level of the supply and recovery stations of the finished parts.
Technical features
Laser marking unit with American CO² source.
Painted steel.
Protection against dust.
Laser head movement with 2 interpolated axis.
Outside auto-cooler system.
Punping device lifetime guarantee : one year unlimited hours.
Wavelenght 10,6 microns.
Exit power 90 W.
Conveyor Belt
Movement with rotary axis with interpolation.
Possibility to work continuously or step by step 130×130.
With suction conveyor belt.
Self-centering guide.
Focal 130
Working area 130×130.
Resolution 1,5 µm (micron).
Mini marking spot 0,2-2 microns.
Cross pin
Laser guide for correct identification of the focal point of the laser PC software.
PC SOFTWARE
Computer integrated software Matrix on Linux RT1.
Monitor 17'' TFT.
Keyboard and mouse.
Internal network card.
Internal modem designed for remote assistance.
Options
SERVER : automatic loading.
R1 : automatic unloading.