Soles roughing machine – Model 93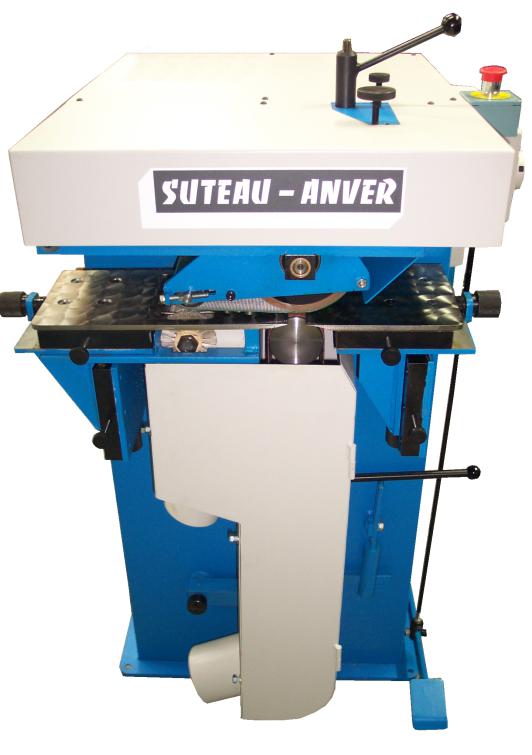 Designed and manufactured by SUTEAU-ANVER, this model of roughing / sanding machine in 300 mm, is dedicated to several industries :
Initially to rough shoes soles before gluing and welding.
Then, in the leathergood industry to remove the thin thickness by roughing or sanding.
And also, in the nautical industry for sanding the rubberized cloth before gluing.
Technical features
Handling : 
Height : 1350 mm
Length : 600 mm
Width : 950 mm
Weight : 390 Kgs
Setting up : 
Electric supply : 220/380 V three-phase + earth + neutral 50 Hz
Line power : 3300 Watt
A dust vacuum cleaner can be connected to the bottom of the roller guard. Connection diameter 120 mm.
The speed of the upper roller is 7 rev/mn at low speed, and 19 rev/mn in high speed.
The piece to be sand is slightly pinched between the front table and the upper roller, and then driven by this one.
Options
Sanding in 40 / 100 mm or on request
Sanding by sleeves or endless belts
A wide range of spare parts is also available and in stock.
Don't hesitate to contact our spare parts department to the following email : achats@suteau-anver.com
Available versions