Dust exhauster with water screen – Model 19 TER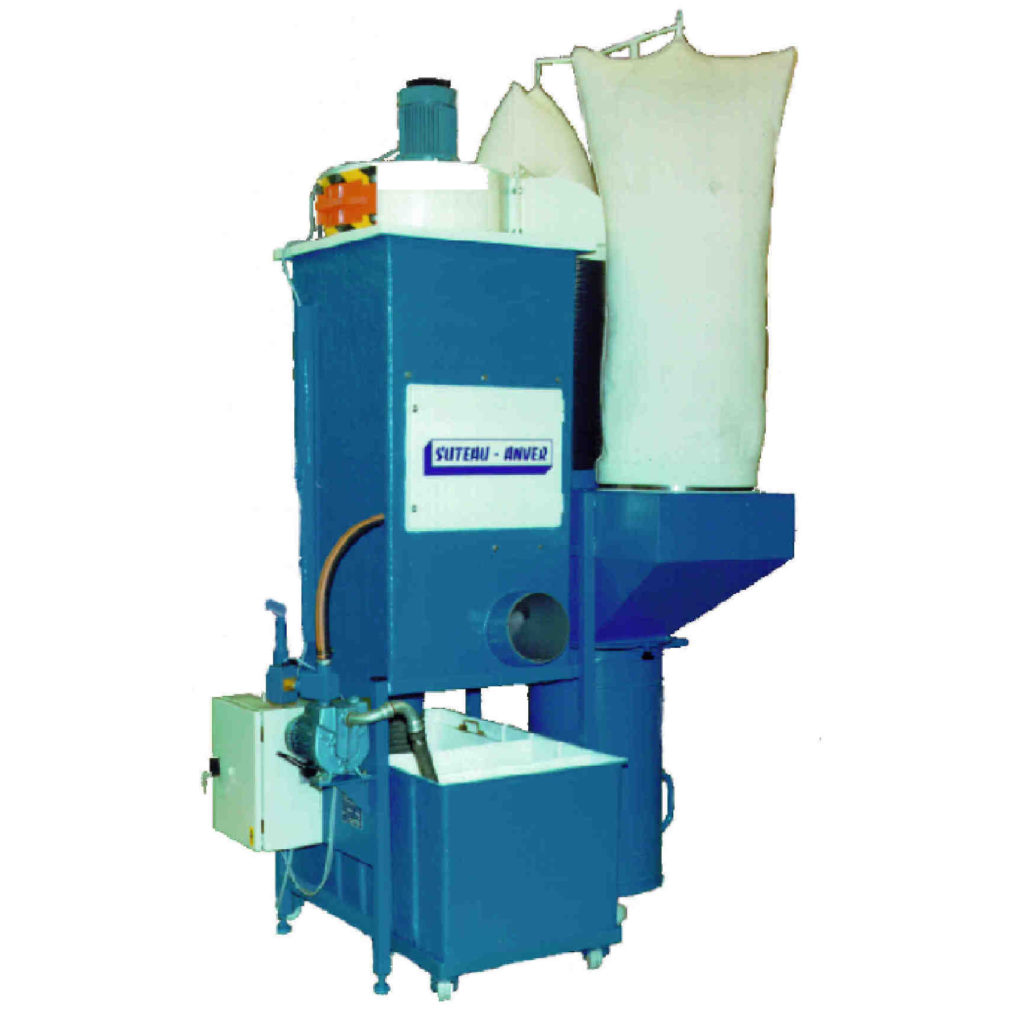 Designed and manufactured by SUTEAU-ANVER, this dust exhauster is dedicated to shoe industry.
His fire system allows it to exhaust and drown with a powerful water jet the dust generated by the leather roughing machine. The recurrent risk in shoe industry, fire from dust roughing is completely deleted.
Technical features
Frame in painted steel and stainless steel for all parts in contact with water
Exhausting power : 2 kW
Water pump power : 0,33 kW
Exhausting flow rate : 3000 m3/Hour
Noise level : 64 db
Options
Different outputs for the air evacuation
A wide range of spare parts is also available and in stock.
Don't hesitate to contact our spare parts department to the following email : achats@suteau-anver.com 
Available versions