Coloring cabin with vice – Model SA 55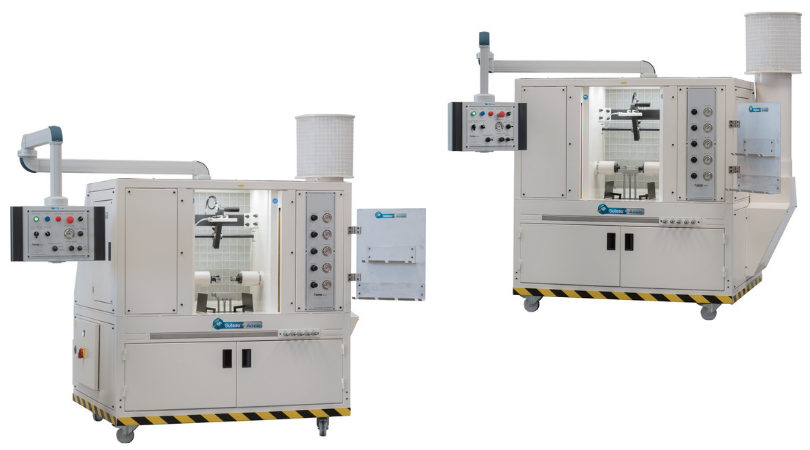 This coloring cabin is specially designed to carry out the various finishing operations brushing and drying automatically.
Its strong points :
A homogeneous and regular finish
A compact station gathering various means necessary to the finishing processes.
Technical features
Coloring cabin equipped with a pneumatic rotary vice for gun or brush coloring
Vice rotation and adjustment powered
Cells barrier for protecting the working area
Powered brush with manual control for finishing
Lighting of the working area
Integrated fan with discharge in a special filter
Rising system allowing automatic adjustment of the working area height in option
Options
Rising system of the machine
A wide range of spare parts is also available and in stock.
Don't hesitate to contact our spare parts department to the following email : achats@suteau-anver.com
Available versions