Coloring cabin – Model SA 256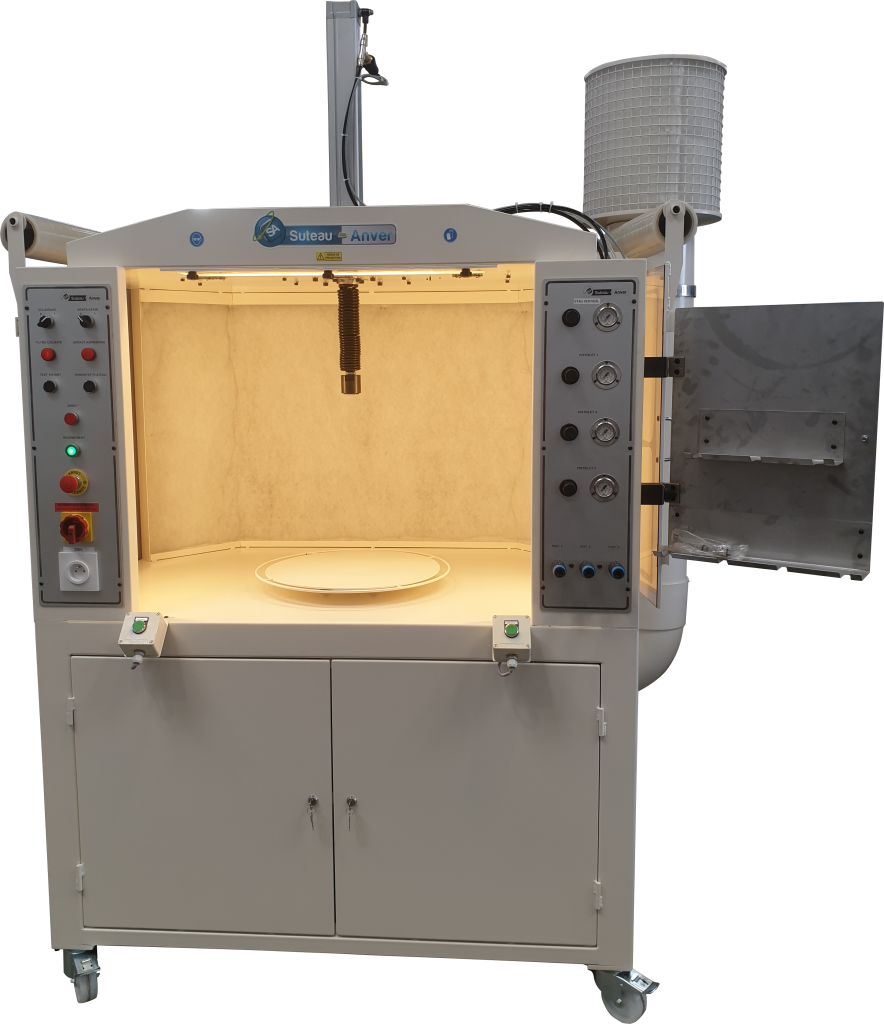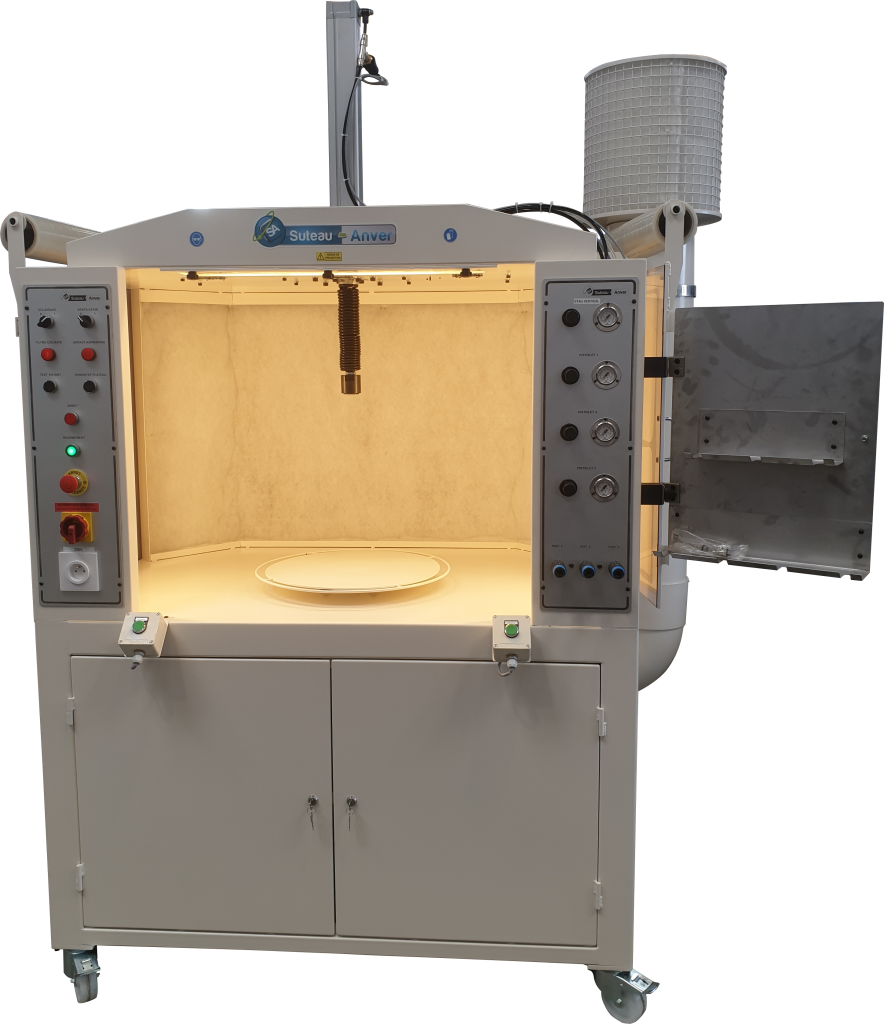 This coloring cabin is designed to carry out the various finishing operations. It allows in a secured environment to realize with gun color spraying on edges or in full. It offers the possibility to work with different guns simultaneously changing adjustments and pressures.
It strong points :
A homogeneous and regular finish
A compact station gathering various means necessary to the finishing processes
Technical features
Coloring cabin with painted steel sheet RAL 9001
Size 1500 x 1350 x 1850 mm
Working area 900 x 800 x 900 mm
"Paint-stop" filter put in U-shaped frame, filter discharges housed in a drawer located at the rear of the cabin
Integrated fan in the cabin with discharge in a special filter with extractable frame
4 Braked castors
Lighting on both sided and above
3 Outputs "gun" with regulating and quick coupling
Options
Inverter for suction
Removable and manual rotating plate Ø 300 mm with pneumatic anti-rotation
Height adjustment by electric motor, stroke 200 mm
Vertical vice with pneumatic clamping and manual rotation.
A wide range of spare parts is also available and in stock.
Don't hesitate to contact our spare parts department to the following email : achats@suteau-anver.com
Available versions