Automatic coloring bench/vice – Model SA 200
TECH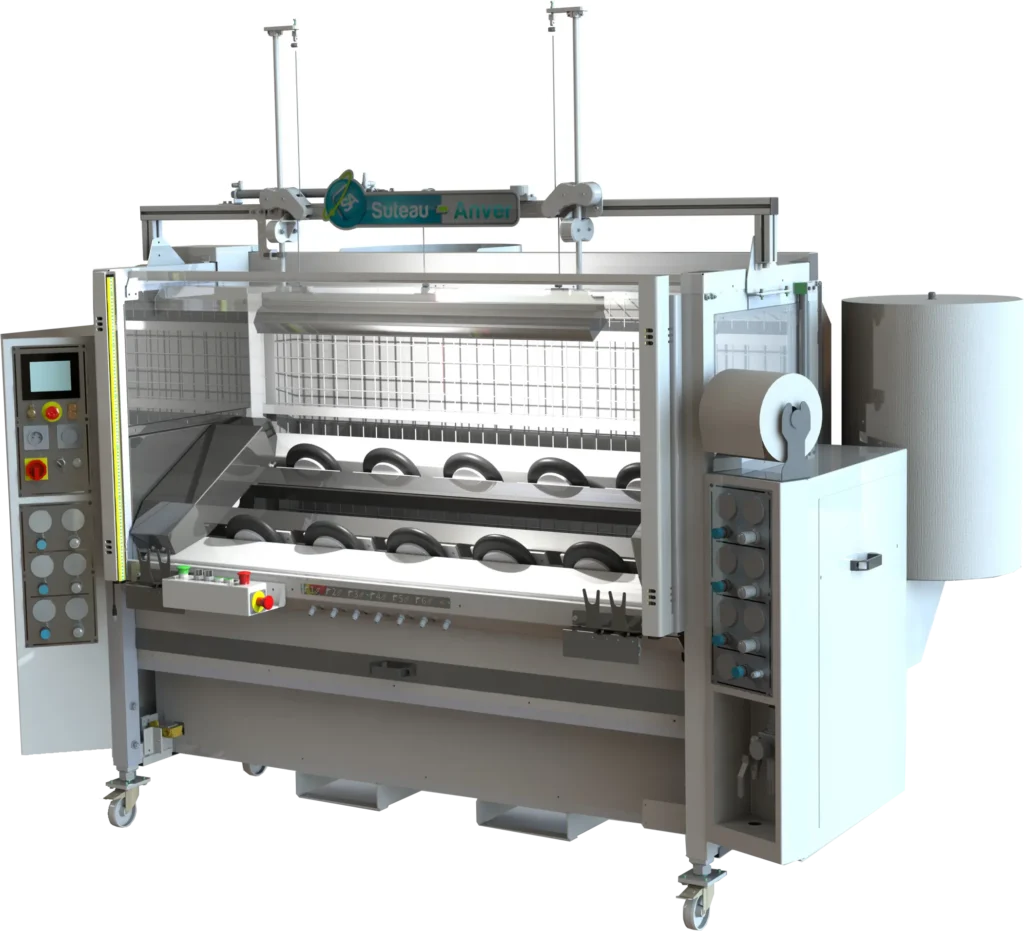 This coloring bench manufactured by SUTEAU-ANVER is designed to carry out the various finishing operations for belts and shoulder straps. It allows to make your operations successively with a homogeneous and regular finishing. The station is compact and includes various means necessary to finishing operations.
Technical features
Options
A mobile infrared lamp for drying parts parts
A system for raising the to adapt the height of the of the workstation
A wide range of spare parts is available and in stock.
Don't hesitate to contact our spare parts department to the following email : achats@suteau-anver.com
Available versions
SA 200 TECH
SA 200 TECH XL