Automatic swing beam cutting press – Model FR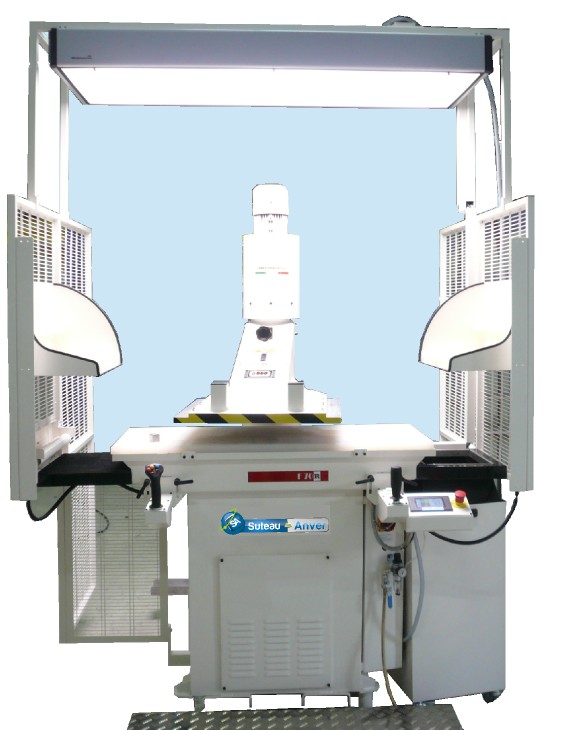 This press is the top of the range model in our range of swing beam presses.

The automatic beam makes it more ergonomic and less tiring for your operators to use, which in turn ensures greater productivity.
Power, high yield and silence are what make this press stand out.


Technical features
Power 27 tons
Width of the swing beam from 380 mm to 610 mm
Stroke 100 mm
Sizes of the table delivered with block from 900x 450 to 1200×500 mm
EC standard guards
Cell barrier
Control display includes parameters for the arm's cutting and rotation as well as assistance for  maintenance and the after sales service
2 cutting modes :
Mode 1 – automatically controls the cutting point whatever the height of the cutters.
Mode 2 – controls the time taken by the swing beam to come down
For both modes, the cutting power can be adjusted using a potentiometer
Options
Holding system for the arm once the power has been switched off
Control by "joysticks"
The handles can be inclined to 45°
Control by sensitive bar
Dimmable lighting
Discard container
Block can be taken out from the side
Trolley to hold the blocks
Stand
Storage for the dies
Available versions
Available in an EC standard / non EC standard / Single phase or three phase.