Manual die cutting press – Model SA EASY CUT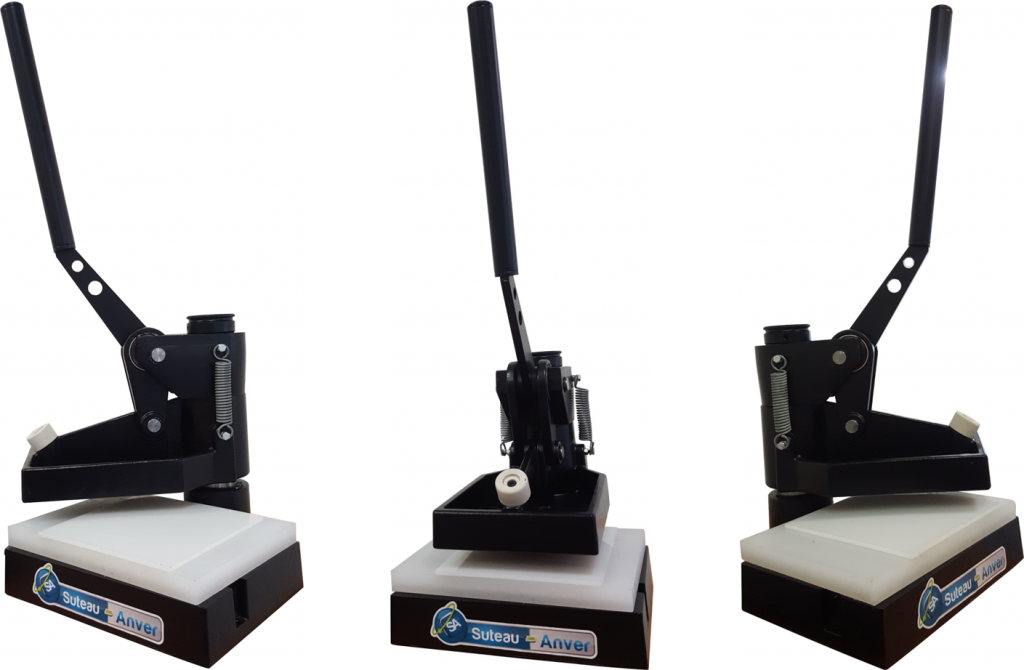 This manual die cutting machine is part of the SUTEAU-ANVER range of cutting presses. It is an excellent alternative for users who wish to cut small quantities.
It is especially used for cutting soft materials with one or more thicknesses to a width of 10 mm.
Fields of application :
Synthetics
Textiles
Leather
Gasket
Foam materials
Plastics
Carpet
Felt
Rubber
Etc.
The functioning of this press is similar to a classical press. The cutting head is attached to a cyclinder on the backside of the machine. Thanks to its handle this press allows the users to reach a 5 tons cutting force manually.

Easy to use and made of a solid steel construction, this machine ensures minimum maintenance and efficiency for your production.

Technical features
Manual Use
Max cutting force: 5 tons
Dimension (without the handle): 305 x 356 x 380 mm
Cutting bed size: 300 x 225 mm
Cutting head size: 200 x 215 mm
Max material thickness: 10 mm
Weight: 45 Kg
Tool height from 23,8 mm up to 40 mm
Available versions
Available in an EC standard