Automatic cross cutting machine with advance system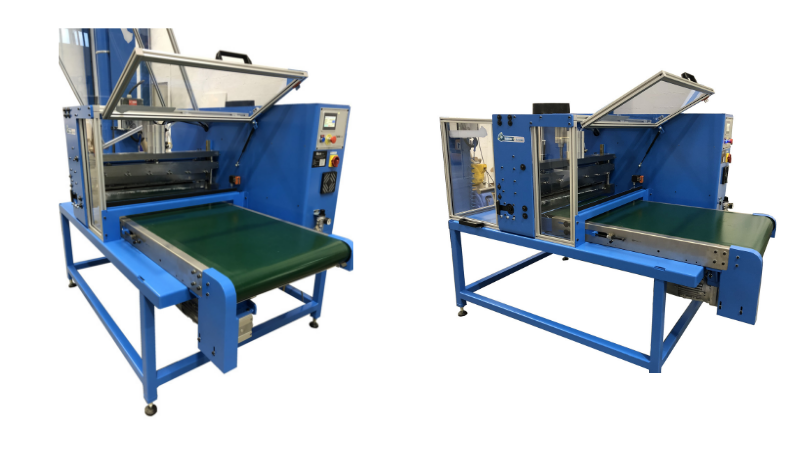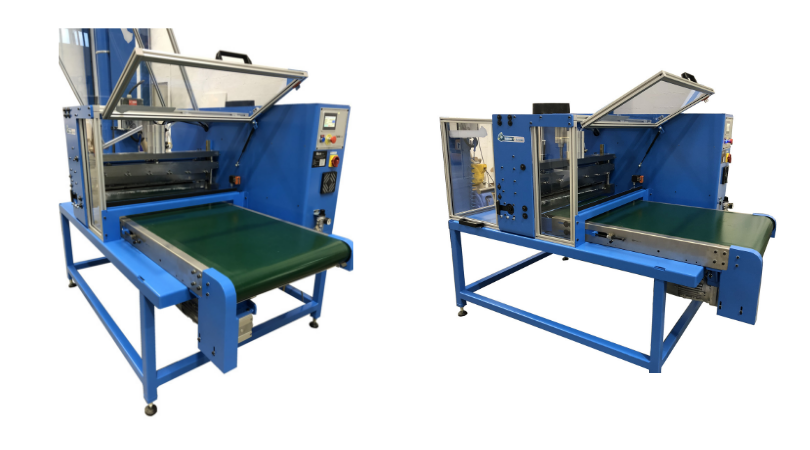 This cross cutting machine wide series completes our range that starts off with a small 80 mm table cross cutting machine.
Intended for cutting soft materials with a standard width of 600 and 2000 mm, we can also cater for custom-made widths.
A double feed roller incorporated upstream of the cross cutting machine allows you to move your material forwards according to the length you have programmed.
The double roller is opened and closed pneumatically to make it easier for you to handle the material.
Both 130 mm diameter rollers are covered in natural rubber.

The lower roller is powered by a servo motor/servo drive unit that guarantees stopping accuracy of +/- 1 mm.
The feed speed can range from 0 to 30 m/min. The upper roller rotates freely.
The parameters for the double roller (feed step, speed, acceleration, deceleration, etc.) are controlled from the control console.

A manually controlled width guide is built in before the double roller
Soft materials can be cut using a cross cutting machine.
The machine has an upper blade that can be moved vertically over a 40 mm stroke.
A crank and slider system driven by a drive unit takes care of the stroke while a fixed lower counter-blade takes care of the counterflow of the cutting.
There is guard around the whole line so that it complies with current norms and it is made with an ALUMINIUM and 'makrolon' frame stand.
Technical features
Cycle time for one 2000 mm feed and one cut (excluding the time taken to evacuate the product) : 7 seconds
Options
Please ask us for further information
Available versions