Water jet cutting machine – Model HYDROJET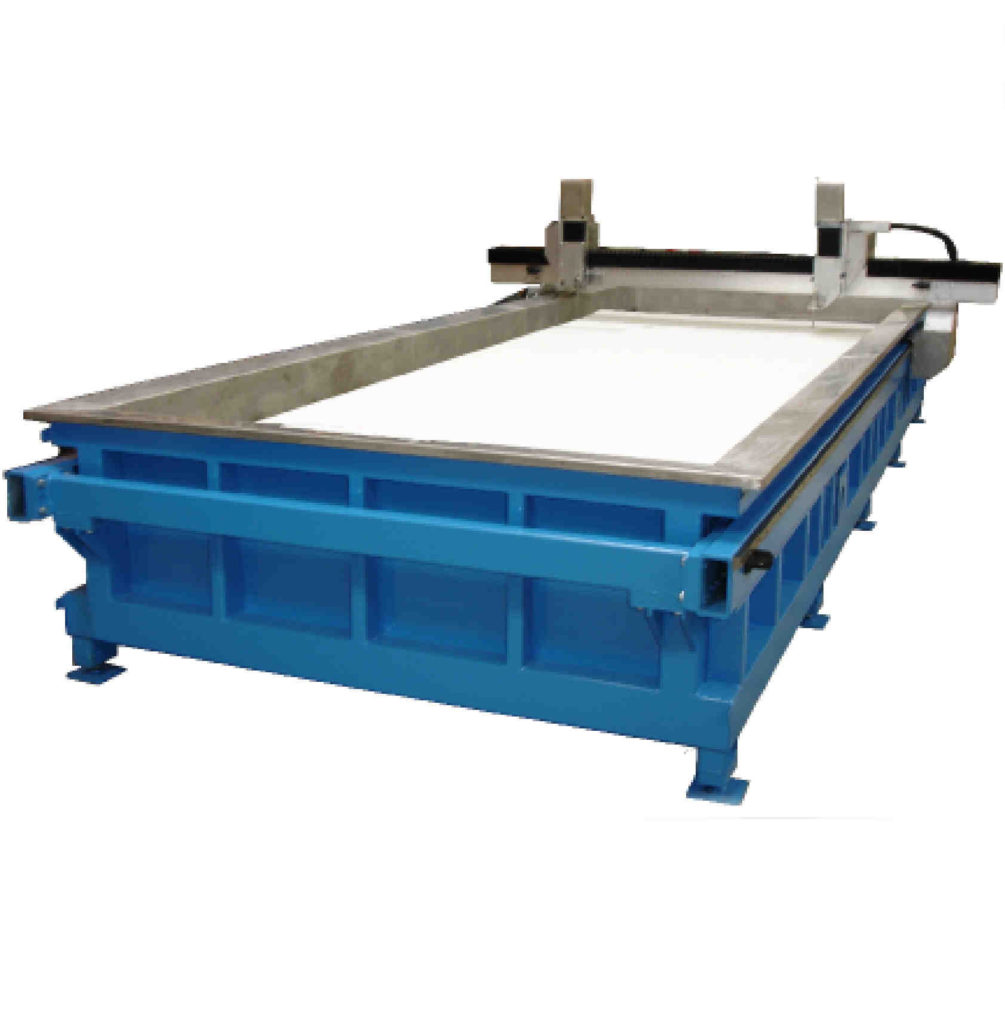 Most soft and semi-rigid materials can be cut using a jet of pure water, sprayed at very great speed (2 to 3 times the speed of sound).
This speed is achieved by forcing a stream of water through a nozzle a few tenths of a millimeter wide with pressure ranging between 2000 and 4000 bars.
As the water particles come out of the nozzle in a fine, even jet, they are sprayed at enormous speed, hitting the surface of the material that is to be cut or trimmed in such a way that it is cut cleanly and neatly.
Our range of machines, all designed and manufactured by SUTEAU-ANVER, includes a HYDRO PROCESS high pressure generator. Our standard machines or custom-made equipment have been developed in partnership with your area of business.
Fields of application :
Rubber
Textiles
Leather
Gaskets
Foam materials
Plastics
Composites
Floor coverings
Rock wool
Pre-impregated carbon fibre fabric
Etc.
The advantages over other processes are :
Can cut to a great thickness, up to 150 mm
Homogenous, heterogenous or composite materials can be cut
Cold cutting emits no heat and has no impact on the structure of the materials
Several cutting heads can be controlled simultaneously
Process suitable for 2/3 or 5 axle systems, CN or robot controlled
The HYDROJET 2020/2030/2040/2060 series of cutting machines with water jet.
Technical features
Stainless tank built into the structure, the water level can be adjusted
X guide rails are separate from the tank
A rigid aluminium frame stand driven by 2 electrically synchronised motors provides an excellent accuracy/inertia compromise
A feed system for the axles using self-adjusting pinions/ racks
Height adjustable support surface of slatted, galvanised steel slabs
Differents dimensions and strokes available
Options
Available versions